The Bay Area lost out on a 'Willy Wonka-esque' factory tour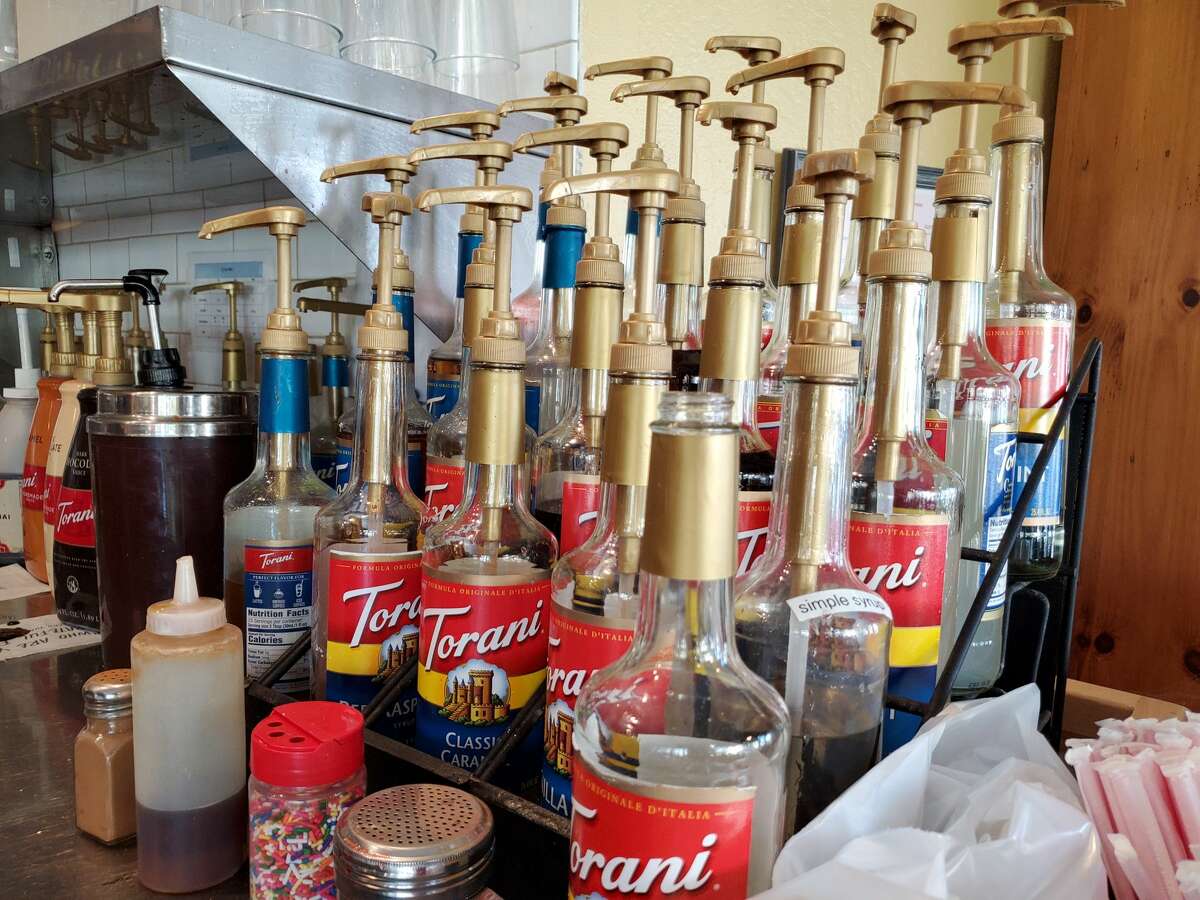 Close-up of rows of Torani syrups, used to flavor Italian sodas or other beverages, in a coffee shop.
Smith Collection/Gado/Getty Images
An unexpected victim of the pandemic? The Bay Area's food tour scene, which lost out on a "Willy Wonka-esque" experience after COVID's spread necessitated a shelter-in-place order.
Torani, the company that makes those aesthetically pleasing bottles of flavored syrups, had plans to unveil a massive new factory tour in March, CNN reports. Once the company moved from South San Francisco to San Leandro, the new facility would host tours, tastings of its 150 flavors and even "a speakeasy that could be accessed via a secret passageway behind a bookshelf."
But that March opening never happened, as the coronavirus pandemic shuttered life across the globe.
Despite looking imported straight from Italy, Torani isn't out of place in San Leandro: The company actually started life in San Francisco. Husband and wife team Rinaldo and Ezilda Torre began the business in 1925 by selling their flavored syrups to North Beach restaurants for Italian sodas. By the 1950s, Torani became internationally known. Today, it's ubiquitous in coffee shops  — which initially was a problem as the pandemic hit.
According to CNN, the closure of coffee shops across the world had a major impact on Torani's bottom line. But they've come back stronger than ever thanks to plenty of home cooking and baking,
"It's been a roller coaster of demand," Torani CEO Melanie Dulbecco told CNN Business. "It's totally unpredictable right now."
The company is now fully moved into its San Leandro facility, which hopefully someday will be the syrupy playground of tourists and locals alike.
Check out our story on SFGate.com